Note, by João Penalva, travels to Lisbon
The Bergé Collection work Note, 1992, by João Penalva will be included in an ambitiously comprehensive solo show dedicated to the Portuguese artist. The exhibition, organised and hosted by Fundação Calouste Gulbenkian in Lisbon, is a retrospective featuring this renowned artist's most representative works.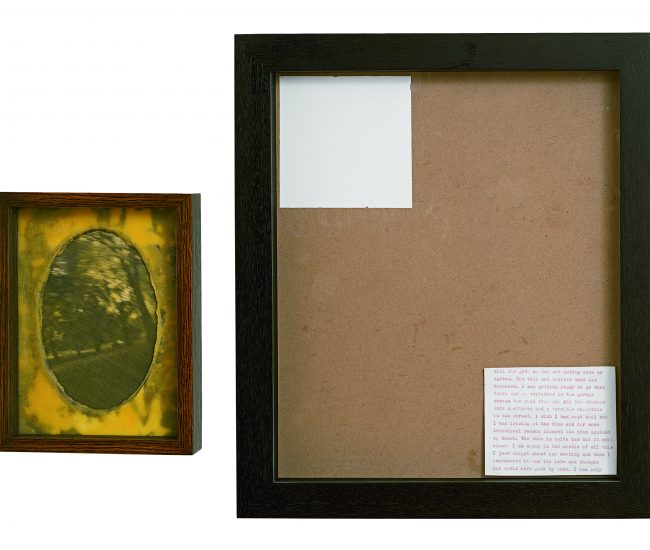 JOAO PENALVA
Note, 1992
Colección Bergé
Born in Lisbon, Penalva has lived and worked in London since the 1970s, when he gave up a career in theatre to devote himself exclusively to painting. Until the early 1990s, he focused on using rigorous, systematic pictorial methods to explore the engrossing solitude inherent to painting.
A pivotal year in Penalva's artistic career was 1992, when he changed tack and began to defy the limitations of that "engrossed painting". It was then that he decided to give written language pride of place in his oeuvre. As Penalva publicly explained, "I had always included language in my work through titles, but by 1992 I was ready to let text take centre stage."
Note, a piece in the Bergé Collection which the artist himself has highlighted as a fundamental work in his career, follows the same creative line: one part of the piece is a blurry image of a forest covered with wax, and the other is a text describing an explosion that occurred in the forest and the observer's reaction to what he saw through a window while ironing. The text was Penalva's, but he asked another person to write it for him, thus alerting him to all the directions this new way of working might take. Penalva uses this simple strategy to explore language and narrative, the haziness of memory versus the rigour of typed text, the lack of correlation between image and text (although they share the same sources), and the intersection of objectivity and subjectivity.
The same desire to speak of life through art has motivated Penalva to produce performances, installations and videos. Having worked in and with so many different media, his oeuvre has an uncanny ability to draw references from any of them.
The retrospective at Fundação Calouste Gulbenkian aims to document the multiple facets of João Penalva's output, from his paintings of the 1980s to the installations and films that brought him fame starting in the late 1990s. Theatre, cinema, narrative and text are all fundamental reference points in an oeuvre as complex and hilarious as it is meticulous and laconic.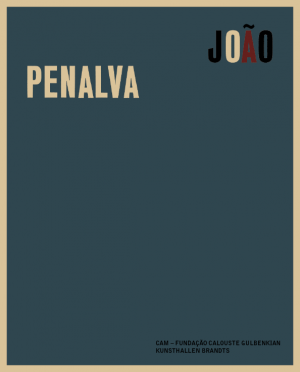 Exposition catalogue: "Trabalhos com Texto e Imagen" de Joao Penalva
Texts: Bruno Marchand, Isabel Carlos, Joao Nisa, Rachel Withers
Editorial coordinationl: Rita Lopes Ferreira
Editor: CAM – Fundação Calouste Gulbenkian
Edited: Lisboa, 2011
ISBN: 978-972-635-244-0