The Bergé Collection has loaned the work Sin título nº 389 [Untitled no. 389] by Cristina Iglesias for the artist's retrospective at Fondazione Arnaldo Pomodoro in Milan.
The exhibition opened at Fondazione Arnaldo Pomodoro, Via Andrea Solari 35, Milan, on 29 September of this year and will close on 21 March 2010.
The show features selected works from public and private collections made between 1987 and the present, including three site-specific pieces created for Fondazione Arnaldo Pomodoro. The itinerary transcends the visual experience, leading visitors through a labyrinth of rooms, corridors, suspended ceilings, awnings and thresholds. The exhibition is designed as one large interactive sculpture, weathered by random incidences of light and shadow.
Cristina Iglesias belongs to a generation of artists who have transformed the concept of sculpture since the 1980s. Her oeuvre walks the thin line between the tradition of sculpture as an autonomous object and the determination to fragment and invigorate architecture, treating the act of experiencing spaces as just another part of her works.
She uses forms and materials that range from the roughness of rusted sheet metal to the purity of alabaster, including cement, aluminium, resin, iron and glass.
Her interest in light (and shadow) is essential to understanding how she uses materials.  "My constructions, my volumes, are the place where light exists in shadow."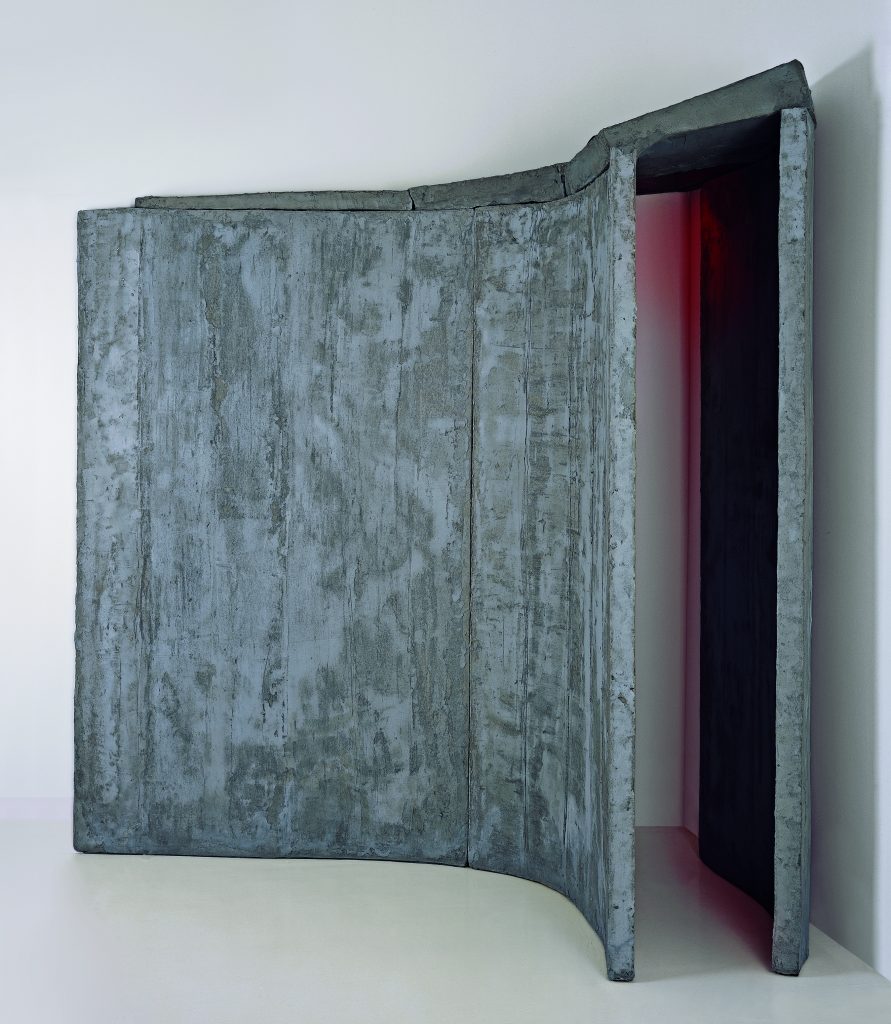 CRISTINA IGLESIAS
No title, nº 389, 1990
Bergé Collection