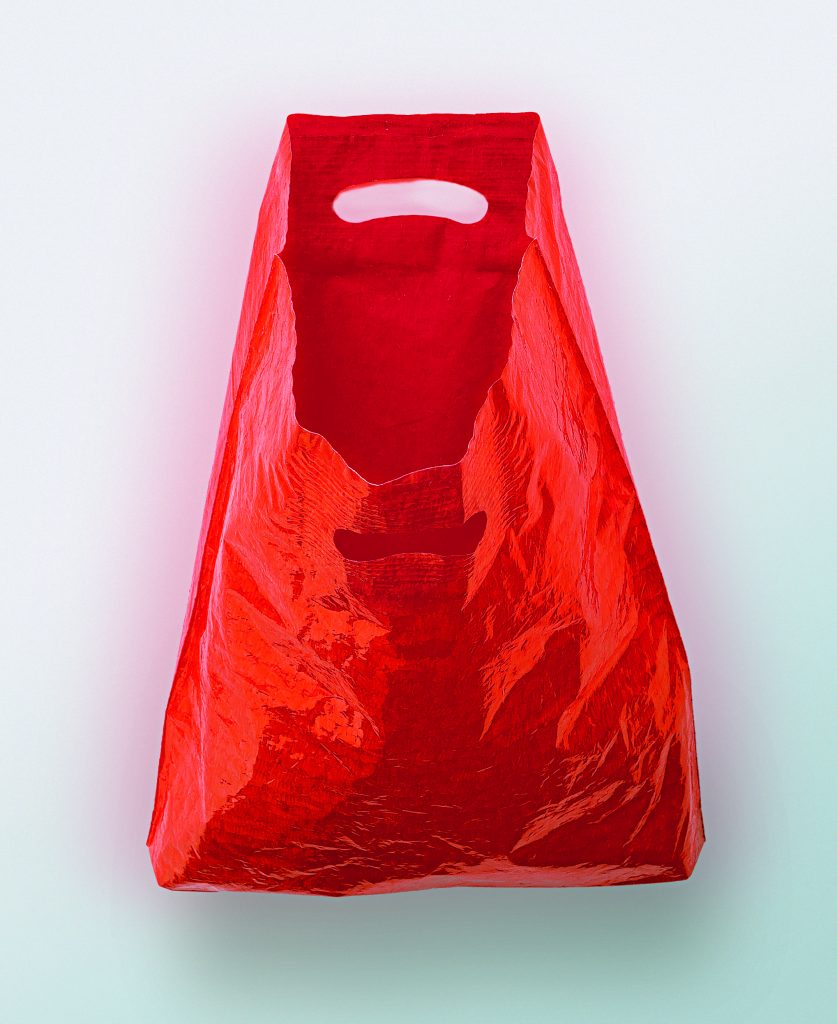 ANNA BARRIBAL 
Bag Drawing, 2000
Colección Bergé
Loan of the work Bag Drawing, 2000, by Anna Barriball
Bag Drawing, 2000, a work by British artist Anna Barriball in the Bergé Collection, will be featured in an individual touring exhibition co-organised by MK Gallery in Milton Keynes, a town near London, and the Fruitmarket Gallery in Edinburgh. 
Anna Barriball's work hinges on minimal interactions with found objects which she subjects to simple or straightforward—but not necessarily subtle—transformations. Her interventions produce objects that combine an obvious minimalist rigour with the seemingly endless quest to make sense of the world of objects through empirical study.
The hint of articulate absurdity in her work recalls the inexplicable joy derived from altering a colour scheme or filling in a blank square with a black pen. Barriball might be construed as Rachel Whiteread's dark side, based on her recurrent use of black and her reversal of the latter's process of altering chosen objects: instead of emptying or filling them, Barriball wraps and sometimes completely smothers them in black gaffer tape. The effort and time required to make each piece is a crucial aspect of Barriball's work. Her process takes the form of a poetic meditation, and mundane, overlooked objects and gestures hold a delicate fascination for her.
The touring show in which the Bergé Collection piece Bag Drawing, 2000, will participate comprises a selection of Barriball's sculptures, videos, works on paper and large-format drawings. It will undoubtedly be a milestone event, as the first in-depth presentation and critical assessment of an artist who is rapidly becoming one of the leading names of her generation.
30 September – 27 November 2011 at MK Gallery
20 January – 1 April 2012 at the Fruitmarket Gallery