Colección Bergé´s Pepe Espaliú work on loan to IVAM for the exhibition Intimate Circle: The world of Pepe Espaliú 
 On December 1, the exhibition Intimate circle: the World of Pepe Espaliú will open at IVAM (Institut Valencià d'Art Modern),a journey through the artistic career of one of Spain's most outstanding artists of the Eighties and Nineties, Pepe Espaliú (Córdoba, 1955-1993). The exhibition builds on the use of the circleboth in his work and in that of other artists like Joan Brossa, Louise Bourgeois, Gina Pane and Robert Mappelthorpe.
Pepe Espaliú produced a highly singular oeuvre with solid political content and a vital commitment to his day and age, closely linked to reflectionsabout his own identity. In his work, the circlecan be interpreted as an element associated with constant rebirth, a continuousgoing-round-in-circles which invokes the most private aspects of the human being and is linked to death and to life.
Under the curatorship of José Miguel G. Cortés and with works loaned by diverse museums and institutions, including the collection of his own gallerist Pepe Cobo, the exhibition will kick off at IVAM Valencia with a round table and conversation between José Miguel G. Cortés, Pepe Cobo and art critic Jesús Alcaide.
Colección Bergé has contributed with the loan of the artwork from its own collection: Masks, 1988.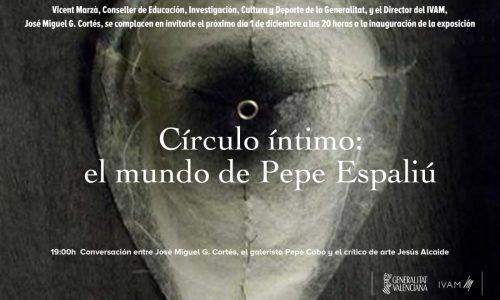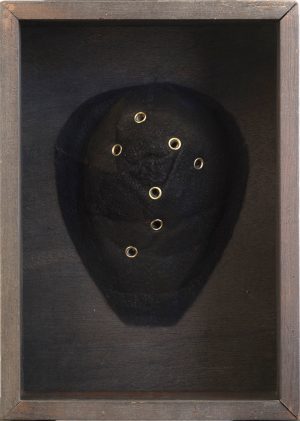 PEPE ESPALIÚ
Masks, serie, 1988
Gomaespuma
35 x 25 x 11 cm
Colección Bergé