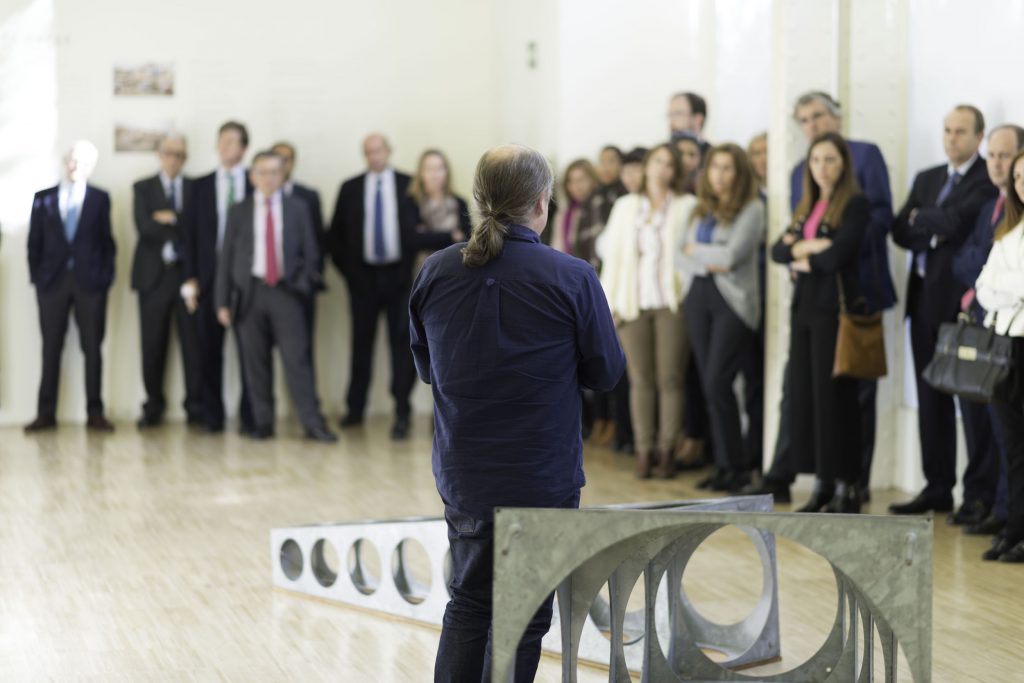 We have just launched a new round of "Meet the Artist at the Office" sessions for Bergé employees with Ibon Aranberri's visit.
An exhibition at the office featuring two of his works in the Bergé Collection—the video Firestone, 1997, and the sculpture Ornate Rigid (Galvanized), 2007—and a talk given by Ibon Aranberri himself have allowed us to discover his work in a fascinating overview of his projects, many of which are interventions and transformations of the natural landscape that imply a profound analysis of history, heritage, culture and politics. 
We want to bring creativity and reflection to the workplace through the artists in our collection, convinced that creativity is the driving force behind excellent work and that the pieces in the Bergé Collection can inspire and help us to see the reality of today's world from a different perspective.